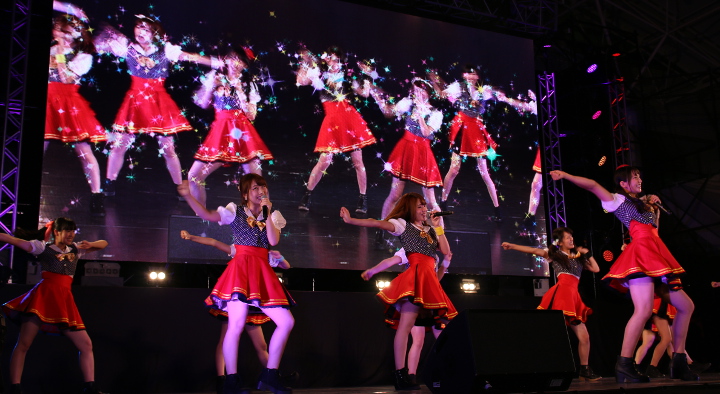 The Creators, is an entertainment event aim to send climax of the creative industry and incorporated image, music, etc in Fukuoka.
The event held in Tenjin in Fukuoka, our company was featured on a grand scale under the name of "work cooperation" on the night October 10, 2014.
Usual "transformation" & "action" contents were showed with a large-sized LED vision in order to delight the visitor who gathered at the event place early that day.
The camera went around capturing visitors faces and reflecting there smiles on the screen.
The first part was with FUKUOKA IDOL PICK : LinQ, HR, and QunQun. After the great experience with SMAP's concert and the live of TRF also won popularity, we were asked to present our real time image production for the idol groups performance.
The preforming idols were comfort that they didn't need to put on any special equipment to detect their motion in order to show some effects on the screen, all they had to do is sing and dance as they always used to, and our stuff played their magic to spice up the event.
According to a dance, hearts come out from the body, or an idol shines, literally!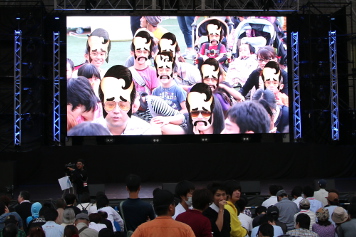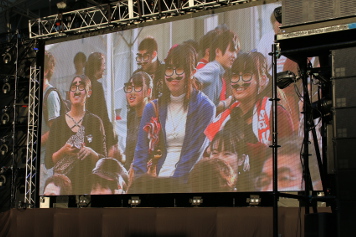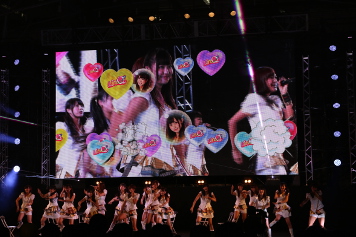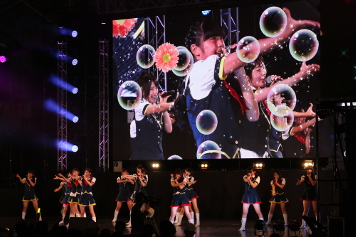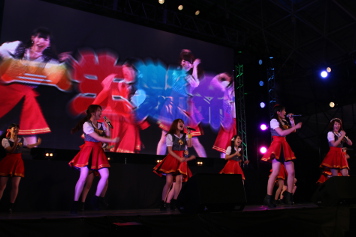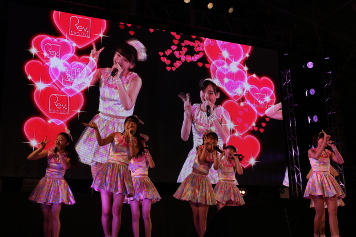 The second part was ELECTRONIC CREATIVE PARTY !
The voice performance of Mr. Human Beatboxer Daichi's highlight is followed by N.Shunsuke's
Performance of "the new generation musical instrument KAGURA" awarded the world's No.1.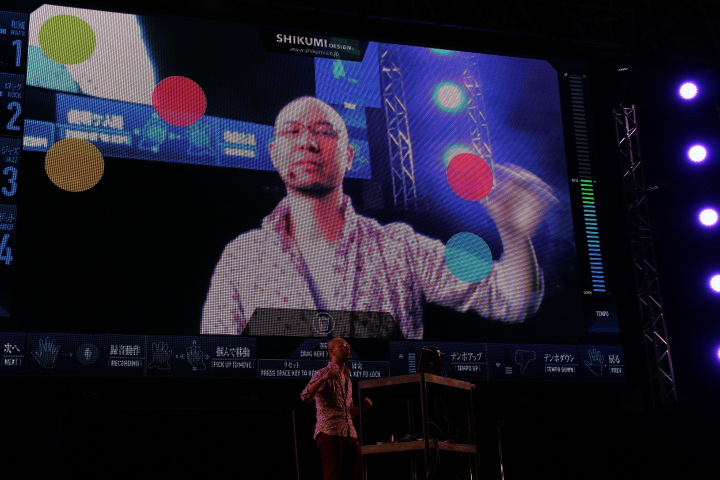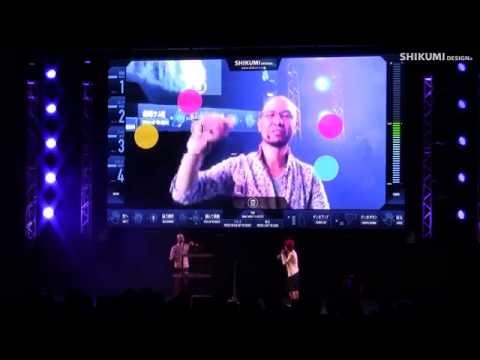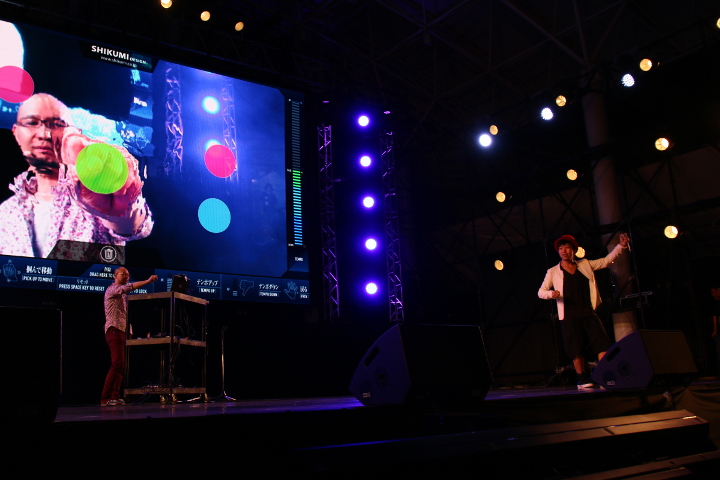 although we are familiar with the demonstrations, it was different this time with such a big screen, Mr. Daichi's performance was great ! Both he and Shunsuke had a pleasant collaboration performance that satisfied the visitors and entertain everyone was in the place!
Thanks to the wonderful Daichi and his fantastic performance, thanks to all the audience and visitors, big thanks to All who support our work and encourage such creative and delightful events.
Thank you very much, stay tuned for more and more !