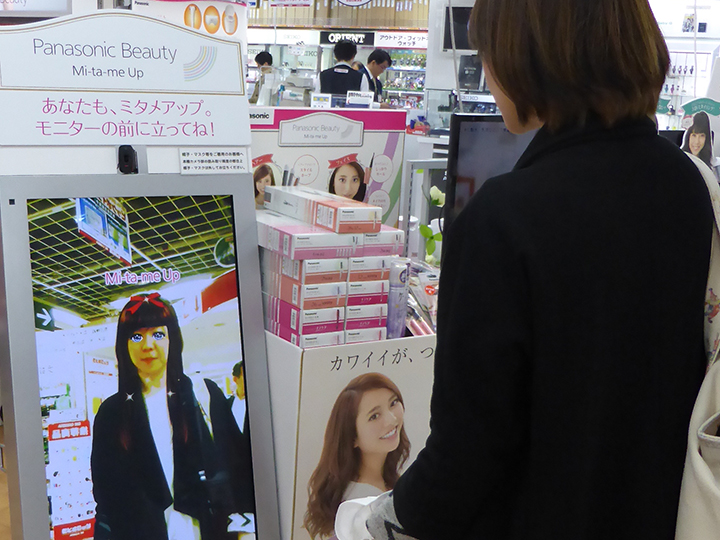 In four large stores of electronics retailer in the Shinjuku, a promotional event of Mi-ta-me Up series of Panasonic Beauty was held in three days in April 18 to 20.
And conducted a content that would be Mi-ta-me Up cute in this event! "Cute, followed by" The concept of this series. When it detects a face standing in front of the screen, transformation products of Panasonic will come out along with the sparkling sound! The transformation includes Cute Mi-ta-me Up eyes sparkling, hair style, hair accessories, in various patterns! Seriously, cute, followed will happen by just standing in front of the screen! A short hair, a difficult to make rolling long hair are all available!
Of course, men as well as women ….
Men also can try and experience what they might be embarrassed to do in the real life, but here everything is possible! With a wide big smile ! Try it man !