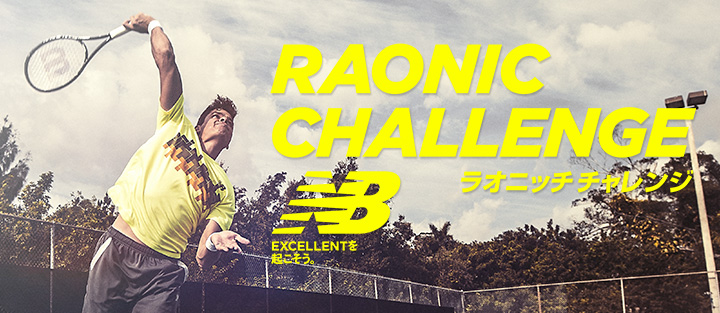 We made "Raonitchi Challenge" game for the New Balance booth at the exhibition that was held between September 27 to October 5, 2014, during "Rakuten Japan Open 2014″.
Raonitchi the name pronounced in Japanese is for Milos Raonic who is known as the world's fastest tennis server.
"Raonitchi Challenge" game content was to return the ball to Raonitchi Lobo on the screen that he hits one after another, all you need to get a high score is to hit back with good timing, with some surprises of bomb ball that will make all you points vanish! What a challenge, right ?
Test your physical strength and your quick moves to hit back,it's really a perfect game content to athletes. ※ to check The official release of the Corporation New Balance Japan please go here .
Note: This game is available in the future events, please check it out when it's at your area, go sporty! Go athletic !