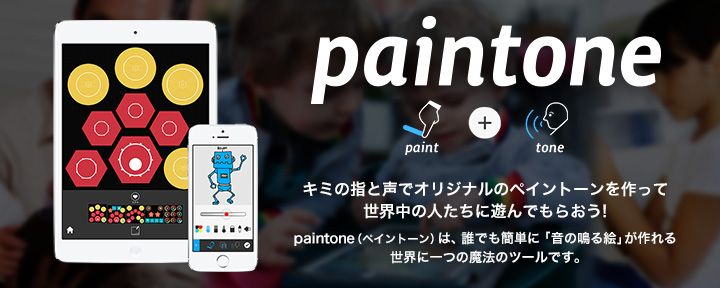 Finally "paintone " a free app of the iPhone / iPad has been released !!
paintone is a special tool that allows anyone to use it easily with just own voice and fingers.
Just by adding a sound to any photograph you take or picture you draw, with only few steps that even little kids are able to use.
After your work is created, Don't stop there ! Go internationally and share it with the world!
There is no limits for sounds and pictures …. All wide open!
This application your work will connect to other works, it's a huge step toward the next-generation of nonverbal communication and native digital users.
Official website here >>
Apple Store (EN) >>
Apple Store (JP) >>