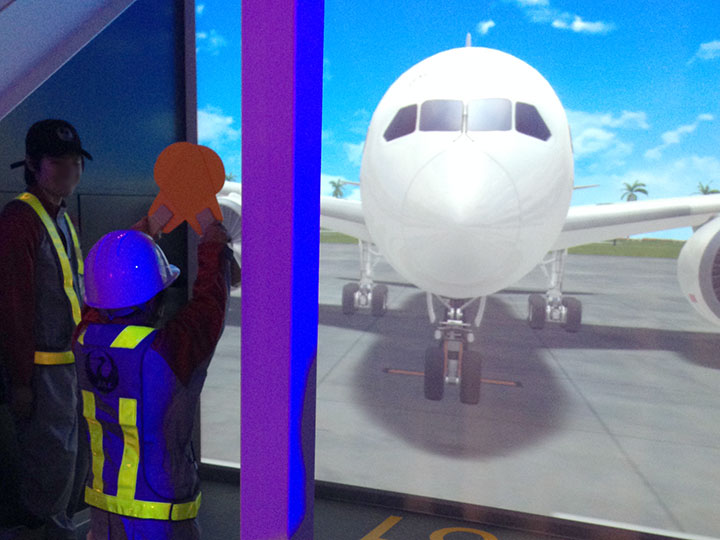 Our System was displayed at Kandu ( AEON MALL – Tokyo ) where kids can have many fun experiences.
At JAL corner, kids can experience digitally being Marshallers where they can interact and learn a lot about this important job at any airport.
Kids will get ready first by wearing all the usual equipment of a marshaller like reflecting safety vest, a helmet, gloves and paddles. Then they take the right position in front the screen, and here the fun starts!
Sensors in the paddles will transfer hands movements into the screen, so kids can give signals to the pilot at the cockpit, to keep turning, slow down, stop, and shut down engines, leading the airplane to its parking stand. As any marshaller they need to control carefully the movements of the plane. no mistakes allowed!
Please check the images or get into the fun itself by visiting Kandu !